Are you looking to stay ahead of the competition in the growing trend in the footwear market and the kids' shoe industry?
If yes, then you're definitely at the right place!
Here we'll show you how to make sure that your brand becomes a leader and stays ahead of the ever-growing competition.
We've broken down our tips into key areas such as product design, marketing approaches, and customer relationships so that you can easily apply them to ensure success for your business.
Keep reading if making an impact and staying one step ahead piques your interest…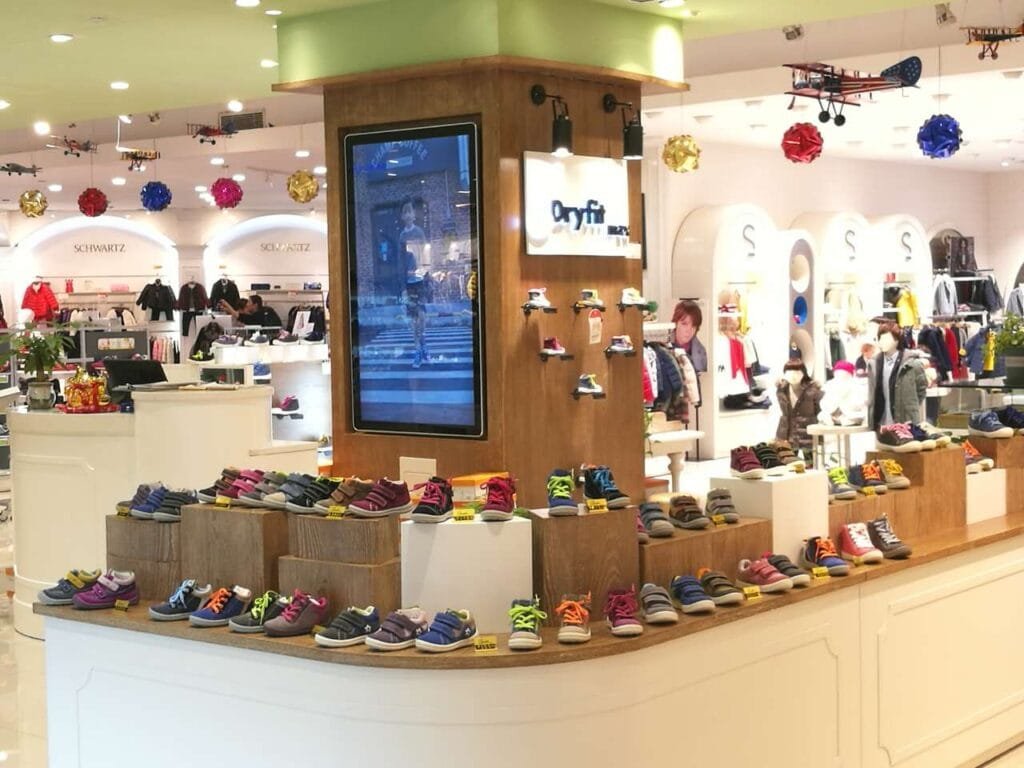 I. Analyze the consumer market and constantly keep an eye on the latest trends
Understanding the consumer market and staying up-to-date with the latest trends is essential in order to stay competitive in business today.
Doing research on a regular basis is necessary – not only to gain insight into market and growth opportunities and into who customers are, but also into how they think and make decisions.
Knowing what demands people have allows companies to create products and services that appeal to their target audience.
Additionally, being aware of trends in competitive analysis can help businesses determine which approaches are effective and what strategies need updating.
By keeping a close eye on both the consumer market and the latest product and technological innovations, and trends, organizations can guarantee they remain successful in an ever-changing global market.
One way to gain insight into the consumer market is to use data analytics services such as Google Analytics.
This platform allows businesses to track user behavior on their website, giving them information about how customers interact with their products or services and what kind of content is resonating the most.
Additionally, tools like TrendWatching allow companies to recognize new trends quickly and incorporate them into their strategies.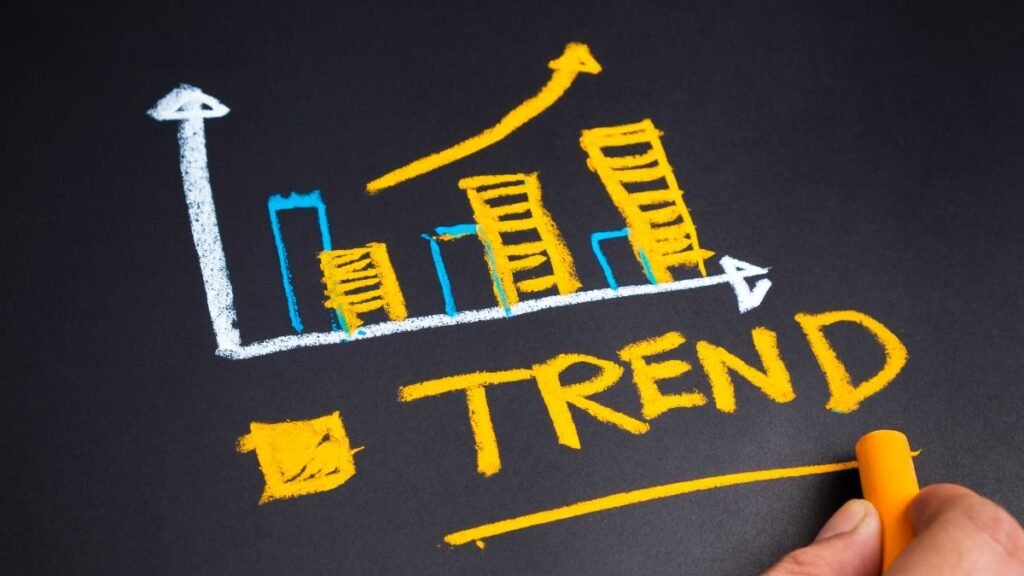 II. Utilize social media platforms to stay connected with your customers
To stay connected with your customers, utilizing social media platforms is a great approach. Building relationships with customers on these channels helps to create a more personal experience with your brand and can help to build loyalty.
Social media is also a great way to get feedback from customers that can be used to better tailor the products or services you provide.
Not only does this show customers that their opinions are recognized and appreciated, but it also helps ensure that you are giving them the best possible customer experience.
Utilizing social media for customer engagement allows for greater understanding between businesses and customers alike.

One of the best social media platforms for promoting a kids' shoe brand is Instagram.
This platform allows businesses to showcase their products in creative and visually appealing ways, drawing attention to their page and helping to generate more followers.
Additionally, Instagram also gives businesses the ability to use hashtags and geotagging, allowing them to connect with customers in specific areas.
Other social media platforms, like YouTube, can also be used to promote branded products and create engaging content. Besides, many successful brands also host regular giveaways and contests on social media to gain more followers.
Also, the other media platform which is suitable to promote kids' shoe brand is Tik Tok.
This platform allows businesses to create fun and creative videos that are likely to draw the attention of their target audience.
By leveraging these social media platforms, companies can stay connected with their customers and ensure that they remain ahead of the competition.
III. Provide quality products that meet the needs of parents and kids
In today's fiercely competitive kid's footwear market, being a leader in the kids' shoe industry requires innovation, efficiency, and a cutting-edge approach to production.
As a purchasing manager, CEO, or supplier manager for major companies in this sector, you're undoubtedly always on the lookout for opportunities to develop products that will set your company apart from the rest.
That's why we're inviting you to partner with our factory, which boasts state-of-the-art technology, streamlined processes, and industry-leading certifications.
1. Unparalleled Production Efficiency with the DESMA Direct Soling Machine
Our factory utilizes the DESMA direct soling machine (www.desma.de) – a revolutionary piece of equipment designed for the optimal production of kids' footwear.
This remarkable machine ensures precise fitting and bonding of different styles of shoe components, resulting in higher efficiency, consistency, and quality global footwear market.
With DESMA direct soling technology, your business is guaranteed to gain an edge over competitors still relying on traditional methods.
2. Advanced Artificial Intelligence (AI) Production Line
Embracing the power of AI, our factory's production line is optimized for maximum productivity and reduced manufacturing times.
AI-powered machines select, cut, and assemble raw materials in a smart and efficient manner, eliminating the need for manual labor and human error.
By partnering with our factory, you'll reap the benefits of advanced AI technology, achieving a faster time-to-market and a competitive advantage in the kids' shoe industry.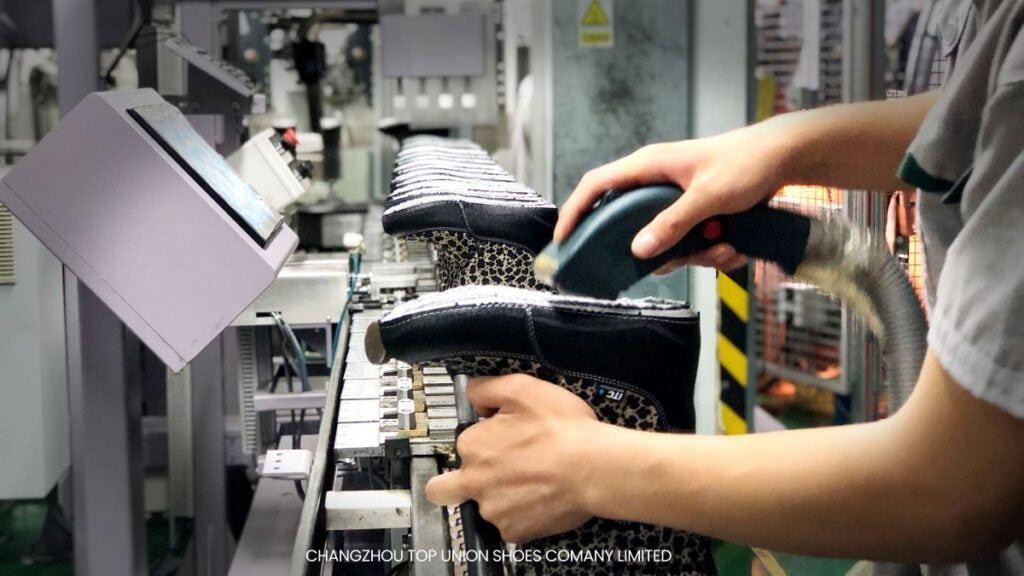 3. Automated Material Cutting for Precision and Consistency
Consistency is key to success in the kids' shoe market. Our factory's automated material-cutting process ensures uniform styles in different materials, sizes, and shapes every time.
With an emphasis on precision, this system minimizes the risk of defective products, ultimately contributing to higher customer satisfaction and lower return rates.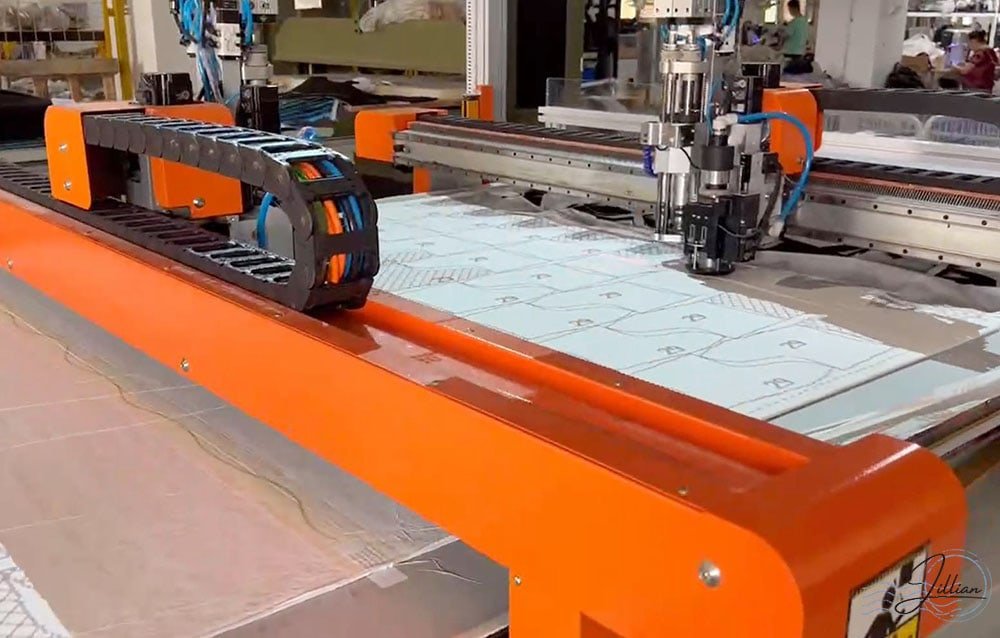 4. Gore-Tex CMA Certification for Premium Quality
Our factory is proud to be Gore-Tex CMA certified, a testament to our commitment to producing high-quality footwear with advanced materials.
This certification guarantees that our kids' shoes are expertly crafted using the footwear industry's leading waterproof, breathable, and windproof technology.
As a partner, you'll have the advantage of offering customers best-in-class products backed by the prestigious Gore-Tex CMA seal of approval.
In conclusion, staying ahead of the competition in the kids' shoe footwear industry often requires you to adopt the latest technologies and production methods.
Our factory offers a unique combination of innovation, efficiency, and quality, making it an ideal partner for your business.
By joining forces, your company will not only gain the upper hand in this demanding market but also accelerate its growth and success in this competitive landscape and rapidly growing demand-evolving industry.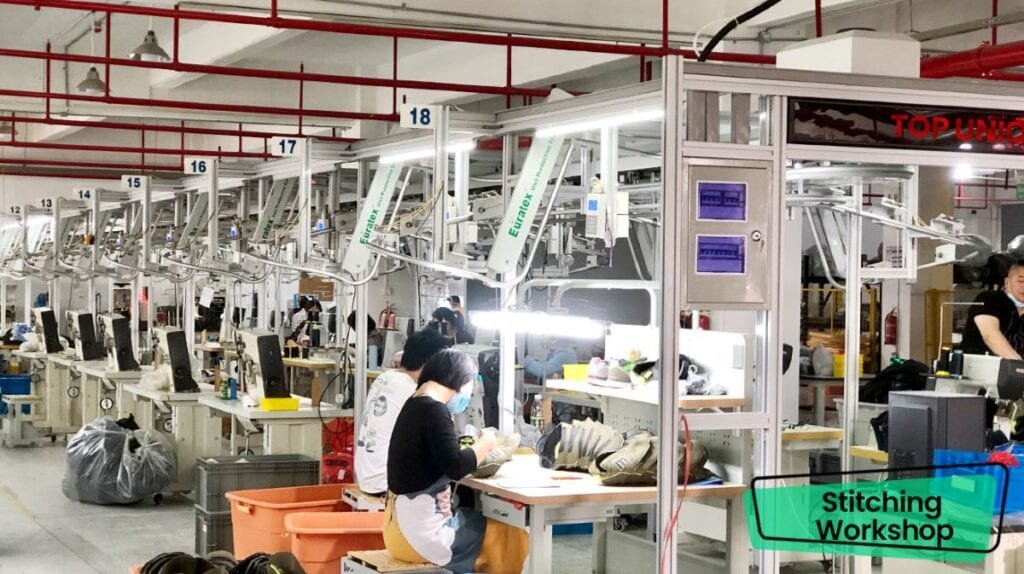 IV. Offer discounts and promotions to increase sales
Offering discounts and promotions to increase sales can be a great way to draw people in and create lifelong customers.
By providing customers with some incentive, such as a one-time discount or special deal, companies can both reward current loyal customers and convert shoppers who might not otherwise have made a purchase.
It's important for leading players to remember, though, that discounts and promotions should only be offered in the context of an overarching marketing strategy.
Without tracking customer data and analyzing their shopping behaviors, companies cannot take full advantage of these opportunities to actually grow their sales — but when used to maximum effect, discounts and promotions can be an effective tool for any business.
List some useful tips.
1. Understand Your Audience:
It's important to know who your target customers are and what incentives will most motivate them.
2. Create Compelling Offers:
Make sure your discounts or promotions have a clear value proposition for customers, using such factors as offering a percentage off or free shipping on their purchases.
3. Make it Time-Sensitive:
Add a sense of urgency to your discounts and promotions by setting limited timeframes for them.
4. Promote Your Offerings:
Use email campaigns, social media, or traditional print advertising to get the word out about your deals.
5. Track Performance:
Monitor how successful your discounts and promotions are so you can adjust your strategies accordingly.
6. Reward Loyalty:
Consider creating loyalty programs or offering reward points to loyal customers who make frequent purchases with your company in retail stores.
7. Analyze Results:
Make sure that you are collecting data on how well your discounts and promotions perform so you can adjust them as needed over time.
8. Leverage Your Partners:
Partnering with other businesses can help you reach a larger audience and maximize the success of your discounts and promotions.
9. Don't Overdo It:
Make sure that your deals are timely, relevant, and don't inundate customers with too many offers at once.
10. Have Fun:
Don't forget to have fun with your discounts and promotions – if customers see the joy in what you are offering, they are more likely to take advantage of it.
V. Leverage word-of-mouth marketing for maximum organic reach
Word-of-mouth marketing is one of the most powerful and cost-effective tools you can use to raise brand awareness.
To utilize it effectively, start off by leveraging your existing customer base.
Ask them to share their reviews and experiences on social media and recommend your brand to their friends or family.
Share an incentive with customers who refer your product or service and create targeted content i.e blogs, videos, etc that excites people.
Bonus tip: Tap into influencers as they have a strong reach and significant impact on potential buyers, increase visibility for maximum organic reach, and amplify your message far better than traditional advertising ever could!
There are many more tips and suggestions on how you can use word-of-mouth marketing for optimal results so make sure to explore them thoroughly!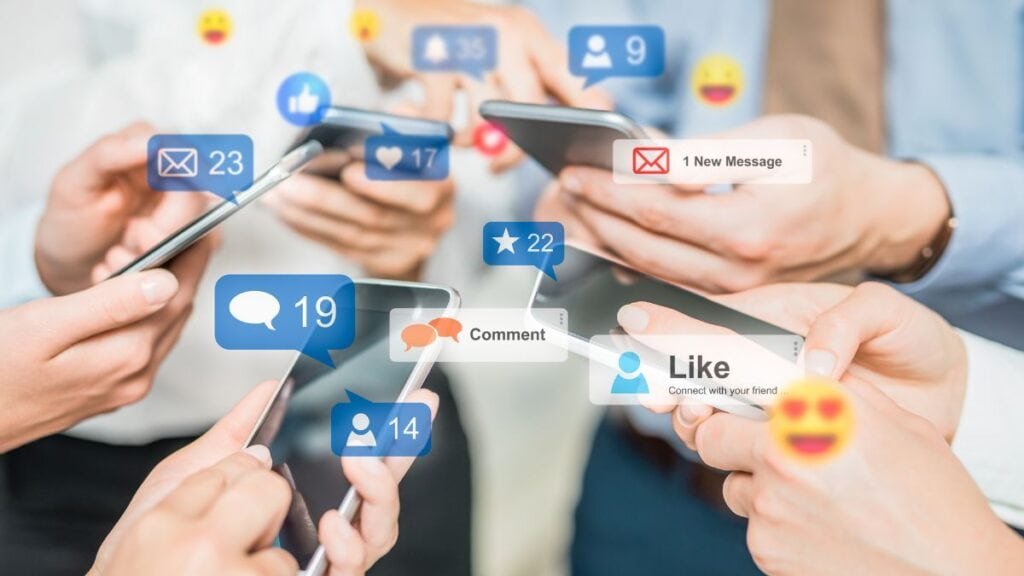 VI. Use modern technologies like artificial intelligence to create engaging experiences for customers
Staying ahead of the curve when it comes to customer engagement is only getting more difficult as technology evolves.
By taking advantage of modern technologies such as artificial intelligence (AI), businesses can create truly innovative experiences that quickly capture and hold the attention of their audience.
AI can easily analyze customer data and preferences, allowing business owners to better personalize interactions with their customers, creating an end-user experience unlike any other.
AI can also recognize certain key behaviors or triggers, helping to ensure that content is delivered at exactly the right time – offering a sense of satisfaction for those served by it.
From voice-activated assistants to automated marketing campaigns, leveraging AI in your customer engagement strategy has never been simpler—or more effective.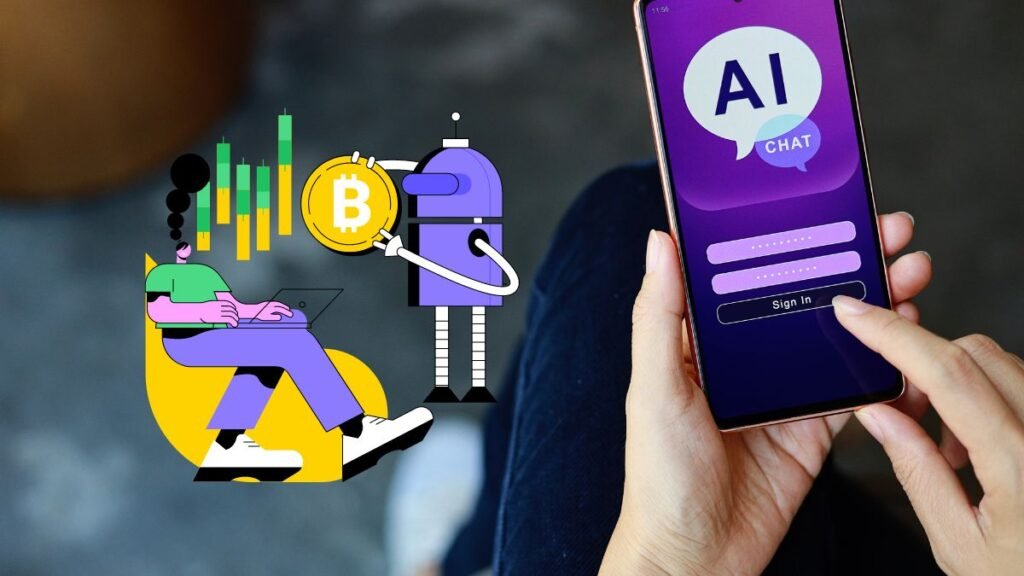 In conclusion, as a business owner in the kid products market (not matter for casual shoes, athletic shoes, dress shoes, football shoes, or other trendy footwear for active children), it's important for you to stay up-to-date on the latest trends and stay connected with your customers.
By utilizing strategies such as engaging on social media, providing quality products that meet the needs of parents and kids, leveraging word-of-mouth marketing, offering discounts and promotions to increase sales, and utilizing modern technology like AI – you can create an engaging experience for consumers.
Taking these steps will help you build relationships with your customers while driving sales growth. Ultimately, this ensures that your business achieves its goals within the highly competitive kid product market.