Consistency in quality is a must when it comes to the production of kids' shoes.
But how can you be sure that each pair of shoes produced meets your high standards and deliver outstanding performance?
Automation may be the answer to this, as it helps manufacturers achieve accuracy and consistency throughout their entire inventory process, from monitoring raw materials to producing finished products.
In this blog post, we'll look at how automation can help to purchase managers ensure that every pair of kids' shoes is delivered to meet their expectations in terms of quality—saving time, money and effort along the way.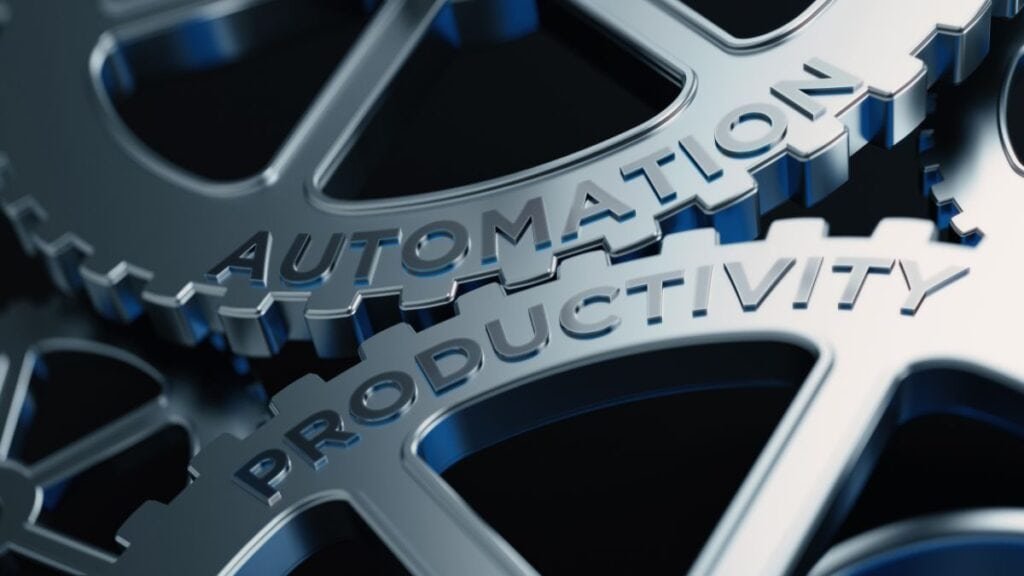 I. What is Automation and why it is important for Quality Control in Kids' Shoes
Automation is an important factor when it comes to quality control for kids' shoes.
Quality performance can be highly improved with the appropriate automation training program.
Utilizing automated processes and systems allows manufacturers to monitor and optimize product quality, increasing the efficiency and accuracy of the production process.
Using advanced technology in automation helps maintain a high standard of performance in footwear and ensures customer satisfaction with their purchases.
In conclusion, using automation in quality control for kids' shoes is essential due to its ability to increase product quality while also creating an efficient process.
II. Step-by-Step Guide on How to Implement Automation in Your Shoe Production Process
Automation is a great way to streamline your shoe production process, reduce costs and increase consistency.
Automated systems improve the speed and accuracy of complex tasks, making them valuable assets for any footwear industry.
For businesses wanting to capitalize on this technology, it is important to create a step-by-step guide on how to implement automation into their operations.
This includes understanding potential automation solutions and building up a training program for staff members.
Management should also consider the risks associated with automating different processes, as well as establishing protocols for maintenance and working out how staff can work alongside automated systems in more complex areas. Implementing automation with these steps in mind will ensure that your business runs smoothly and advantageously in the footwear industry.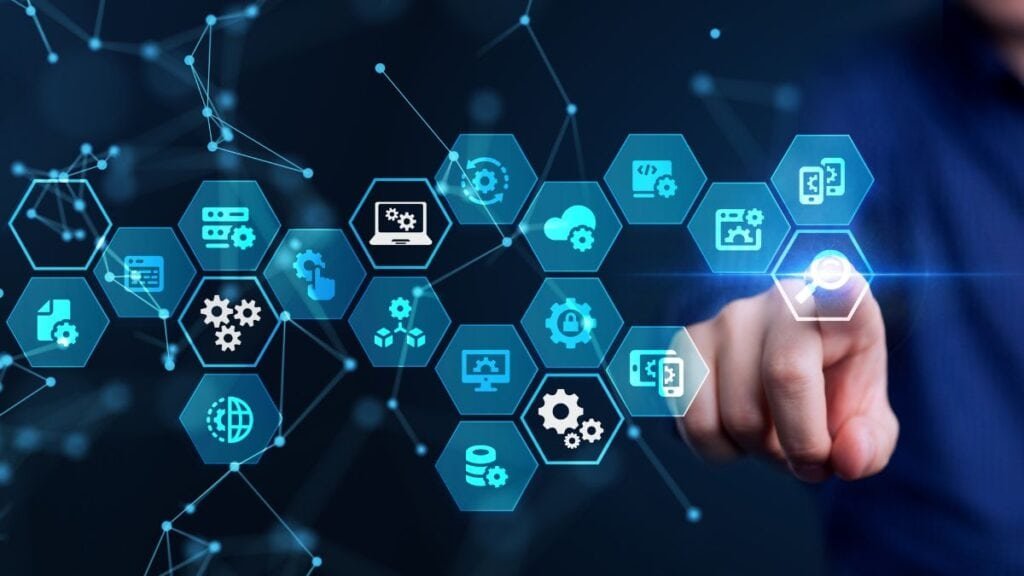 Practical Steps for Implementing Automation in Kids' Shoe Production Process
Step 1:
Integrate logistics and warehouse systems with automated IT solutions to ensure a smooth flow of processes from order placement to delivery.
Step 2:
Set up the automatic cutting machine for cutting leather and fabric for the production of kids' shoes.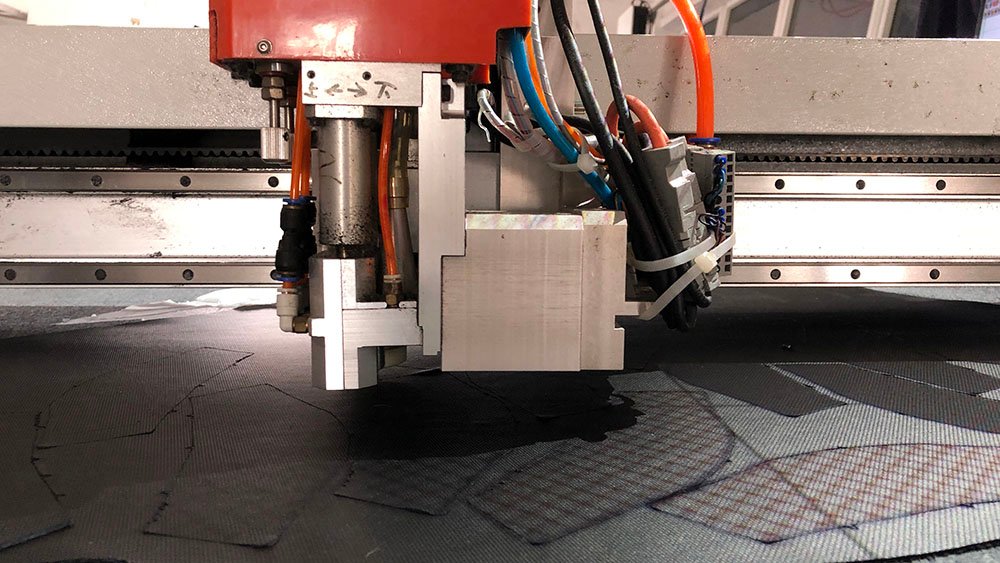 Step 3:
Automate the process of attaching shoe components, such as eyelets or elastic straps.
Step 4:
Set up the automatic printing machine, so that any pattern or logo can be printed on the shoes.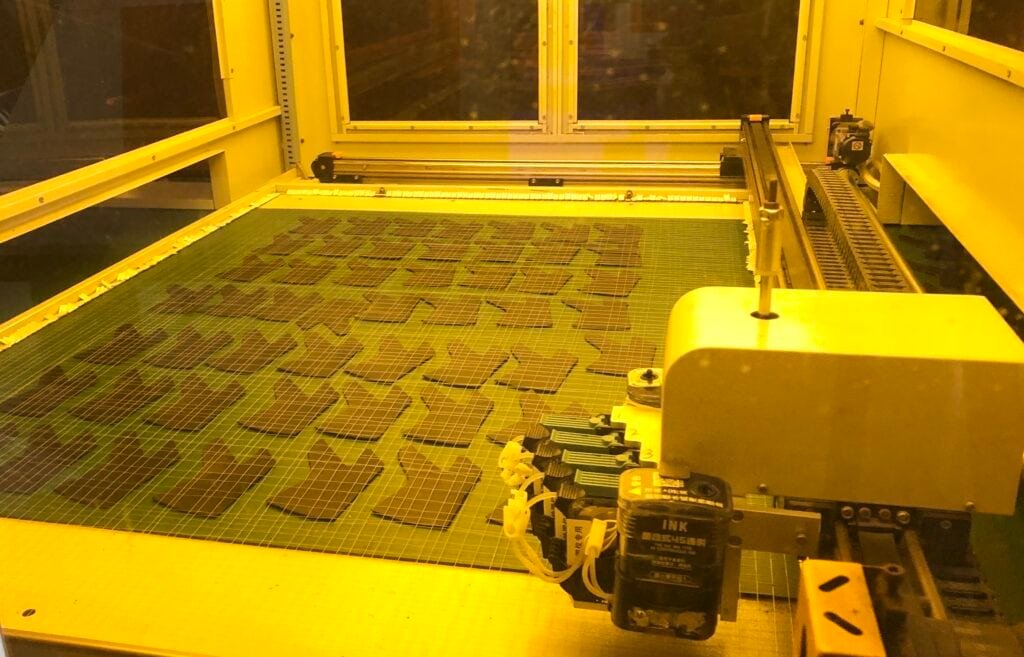 Step 5:
Set up the computer stitching machine, which will ensure consistent stitching in kids' shoes.
Step 6:
Set up the auto-transport in the stitching workshop and assembly workshop to improve efficiency.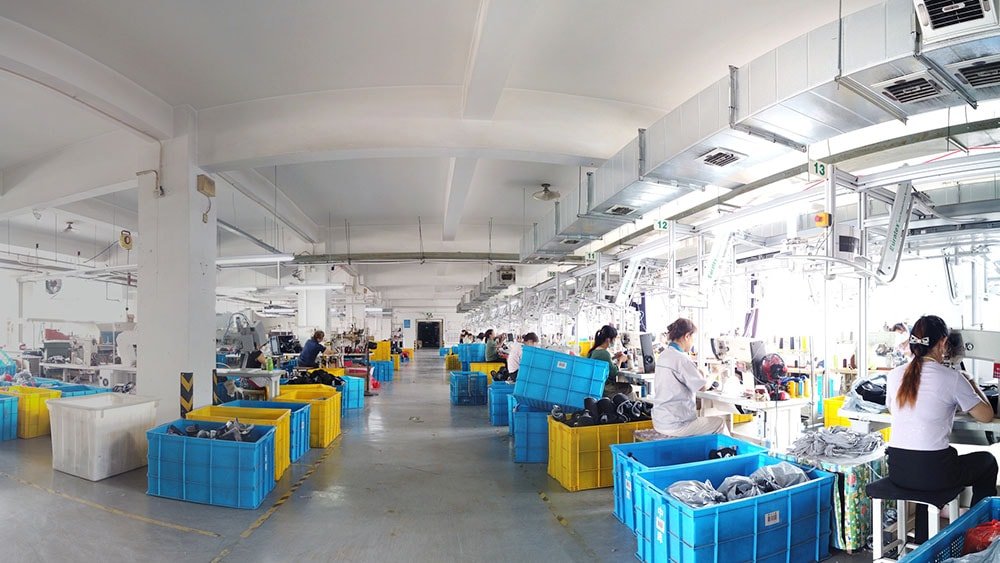 Step 7:
Set up the automatic assembling process. For example Desma DIP auto direct injection machine for injecting the sole with polyurethane.
Step 8:
Set up an automated inspection system with sensors to check for any flaws or defects in the finished product.
Through the implementation of automation, footwear manufacturers will be able to reduce the cost of production while also improving the quality of their goods.
III. Benefits of Automating Your Quality Control System
Automation of quality control systems is a highly useful tool for manufacturers in the modern era.
Not only does it enable them to produce a superior quality product, but also makes it cost-effective and improves productivity across the board.
Automated quality control helps businesses with reliability and accuracy in identifying potential flaws or defects, saving them time and money.
One of the primary benefits is that machines are more tireless than humans, and their performance does not decline due to fatigue or lack of concentration.
It is becoming increasingly important for manufacturers to understand the advantages that an automated quality control system can bring – from increased safety to improving process efficiency, this technology can provide essential services with remarkable precision.
Highlighting Areas Where Automation Can Help You Improve Quality
Automation can be an incredibly helpful tool in improving the quality of manufacturing.
Not only does it help with productivity from its emphasis on speed and efficiency, but automation also allows for a much more thorough analysis of processes and the functionality of different materials with minimal manual intervention.
Therefore, by employing automation within manufacturing processes, you can enhance quality by eliminating human error, optimizing the use of resources, and testing multiple scenarios quickly.
Automating systems is becoming ever-increasingly important to stay competitive in today's markets – so if you want to ensure product quality without compromising on productivity, automation could be your answer!
Tips and Tricks to Ensure a Smooth Transition To an Automated Quality Control System in kid's shoes factory 
When transitioning to an automated quality control system, it's important to follow a few key steps for success.
First, create a clear plan of action that outlines the goals and objectives of the project.
Identify which processes should be automated, as well as how they should be measured and monitored.
Additionally, it is essential to assess the current skills and resources of your staff, and ensure that they are properly trained on the hardware and software that will be used.
Finally, establish best practices for quality control, such as establishing stringent design specifications and tracking quality data over time.
These practices will ensure that your automated system works effectively and efficiently.
By following these steps, you can rest assured that you are on the right track for a successful transition to an automated quality control system in your kids' shoe factory.
IV. Examples of Kids` Shoe Companies That Have Successfully Implemented an Automated Quality Control System
The importance of implementing an automated quality control system cannot be overestimated, and one great example of this is TOP UNION SHOES.
This successful company has implemented a complete and reliable automated system that allows for the most accurate measure of each task during the shoe construction process.
Not only does this provide better control to the managers within the organization, but it also results in more efficient use of materials and improved accuracy for each pair of shoes created.
The incorporation of an automated quality control system has revolutionized TOP UNION SHOES from top to bottom and allowed their employees to create high-quality footwear faster than ever before.
Ultimately, automation has become an essential part of ensuring quality control in Kids' shoes.
From providing real-time data regarding the production process to tracking the final product thoroughly, it's no secret why automation is becoming a priority for many industries.
Automating your quality control system can open up a great opportunity for companies to increase customer satisfaction and have complete control of each part of their products with fewer errors.
It also provides factory managers with valuable insight into not just production but every aspect of their operations.
By having better knowledge and perspective, factory managers can be able to make better decisions that will ultimately lead to cost savings and improved customer satisfaction.
To achieve success in implementing an automated quality control system, businesses need to select an appropriate technology provider for the project, hire qualified professionals for the job, and have consistency when gathering all the required factors needed for successful implementation.
Keeping customer satisfaction as a top priority should always be a focus when transitioning to this type of system.
Companies like TOP UNION (website:www.topunionshoes.com) are proving that with well-executed automation strategies, businesses can thrive while delivering high-quality products without any human errors or unnecessary costs.