For shoe manufacturers of children's leather shoes, ensuring the quality and safety of their products is paramount.
With the health and well-being of their youngest customers at stake, it's crucial that measures are taken to identify the common manufacturing defects that may be present in a product before it reaches the shelves.
In this blog post, we'll explore some of the most frequent problems found in kids' leather shoes as well as how to address them successfully.
From dress-up designs for special occasions to everyday slip-ons or buckles—we'll cover it all!
Whether you're a purchasing manager looking for reliable suppliers or a supplier aiming to provide your clients with high-quality products, understanding these issues can make all the difference in keeping everyone safe and happy.
Let's dive into our top five common quality defect categories for kids' leather shoes now!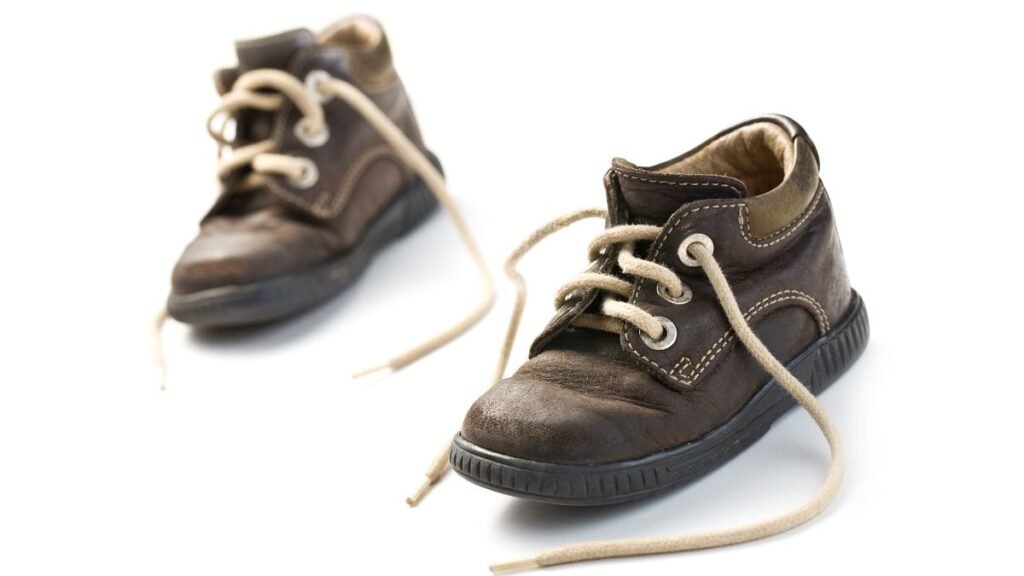 Poorly Glued Seams– how to ensure the seams are properly glued
Ensuring that the seams of leather shoes are properly glued is essential for producing a quality outcome.
A weak cementing of the seams can result in production process faults, leading to critical defects in the final product.
It is recommended to monitor and inspect the quality of the glue being used throughout the production process – from securing panels together through lamination to stitching and expanding stitches, as well as pre-buffing and lasting operations – to avoid poor bonding at any given stage.
Furthermore, it is advisable to use seam sealers to better fix two separate units into one strong part; essentially creating a strong bond between them by using evaporation-based glues which not only reduce material usage but also produce consistent results with satisfactory stability.
Weak Leather– what to look for when selecting leather
Selecting leather can be an overwhelming experience, as the quality of this material varies greatly.
Low-quality leather often has a thin, stiff texture that is difficult to work with and is usually much cheaper than genuine leather.
Additionally, defects in shoes made from weak leather tend to become more apparent over time, leading to buyer dissatisfaction and issues for shoe manufacturers.
When looking for high-quality leather for footwear production processes, it's important to look for softness and elasticity in the material – these are indicators of strength and reliability that will last through regular wear and tear.
Shopping around to find genuine leather can help ensure a secure investment both for the customer and manufacturer; ultimately resulting in happy shoppers with beautiful shoes well into the future!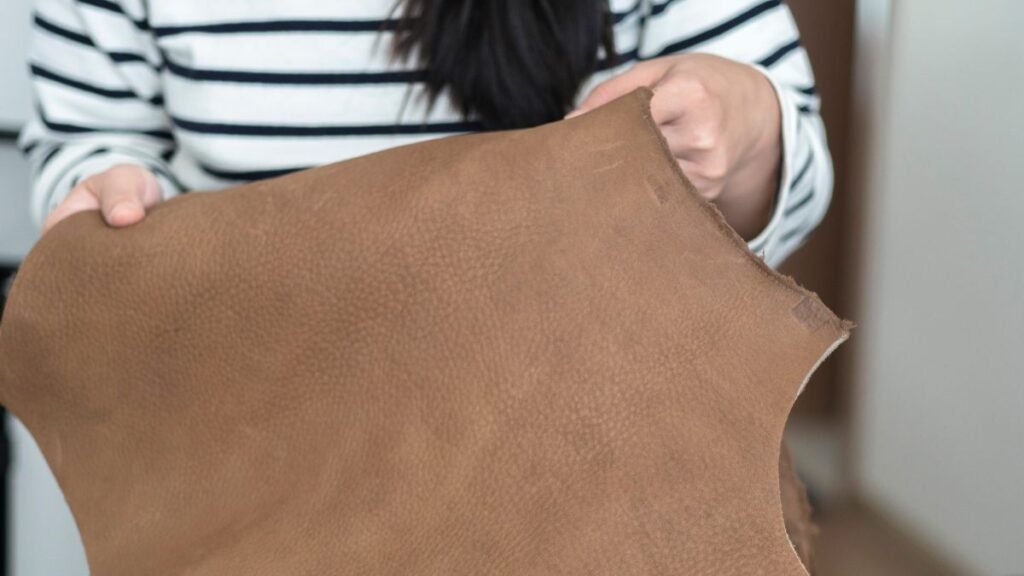 Loose Threads– how to identify and prevent loose threads
In the shoe industry, quality control is essential for restoring integrity and reliability in the product.
One of the most common minor defects encountered are loose threads.
An unpredictable tangle of threads can easily ruin an otherwise excellent pair of shoes, so it is important for factories to actively monitor and identify these minor details during production.
To ensure shoe components are well put together with no loose threads, factory workers must inspect each footware before it moves onto the next station in the production process. With diligence and a careful eye for detail, any loose threads can be prevented and fixed in time to save a pair of shoes from further damage.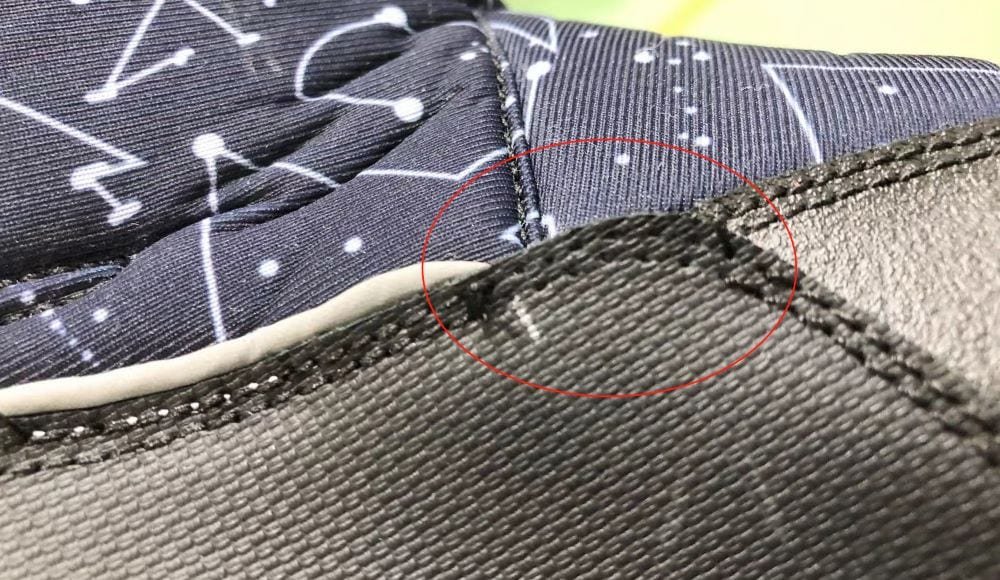 Uneven Soles– what causes uneven soles and how can it be avoided
Uneven soles are one of the most common quality defects in shoe production and can cause major headaches for shoe manufacturers.
These soles can be created when the uppers and lining materials are mismatched or not properly applied, and they often result from poor stitching, gluing, or original design flaws.
To avoid creating uneven soles shoe professionals should take precautionary steps such as double-stitching seams and using insole boards that snugly fit between the upper and sole.
Additionally, machines should always be checked regularly to make sure they are in proper working condition.
By following a few simple rules, it's easy for shoe professionals to create perfectly even soles for all their footwear pieces.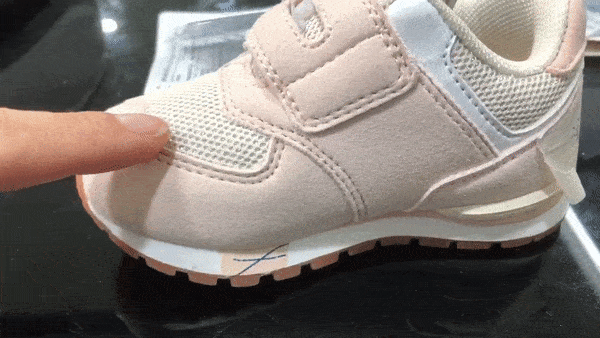 Uncomfortable Insoles– tips for making sure children's shoes are comfortable
Having comfortable insoles is essential for ensuring the proper fit and function of children's shoes.
Insoles are the foundation of the shoe, allowing feet to stay supported and secure when walking or running.
Uncomfortable insoles can lead to a variety of issues such as foot pain, blisters, discomfort, and more. Quality control during the production process is key for making sure kids' footwear incorporates comfortable and supportive insoles.
When shopping for shoes for children, make sure to find an option that has insole comfort features like cushioning or arch support as these are often key indicators that the shoe may fit comfortably.
Taking the time to choose shoes with quality construction can help ensure that kids will have enjoyable wear experiences from their footwear.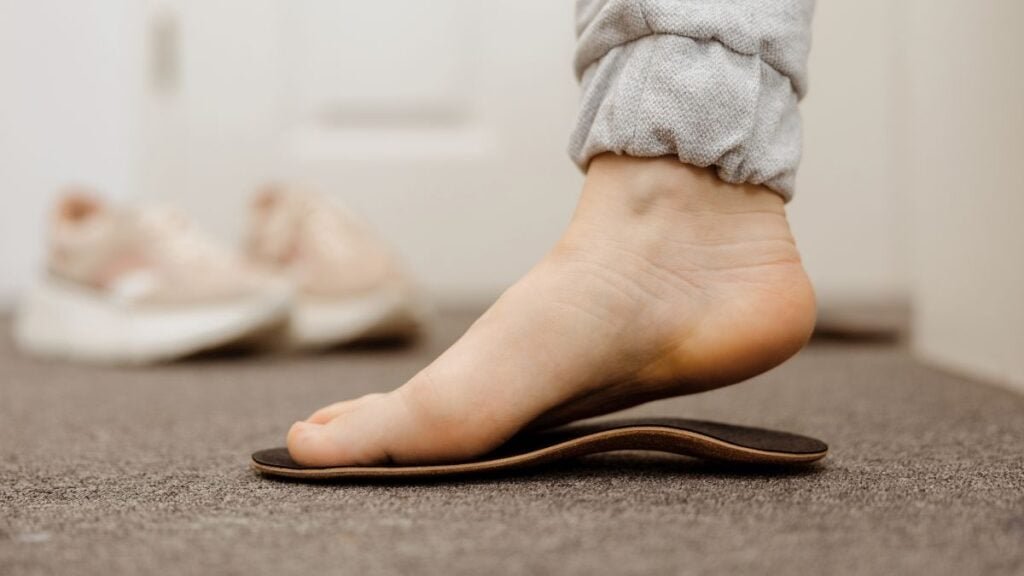 Tips for Ensuring Quality Shoes
Ensuring quality leather shoes involves more than just choosing a reputable shoe manufacturer.
When examining potential shoes, look for obvious major defects that can prevent the shoes from lasting through wear and tear.
In addition, minor defects such as cracks in the sole or weak points of stitching should also be looked for to prevent damage down the road.
It's important to not only make sure there is enough adhesive present on each area where glue is necessary but also to make sure it's in line with the specifications provided by the shoe manufacturer.
Lastly, consider your own preference in comfort levels and decide if the shoe will meet your demands in this regard before making a final purchase.
The quality of leather shoes is important factors to consider when selecting footwear that will last.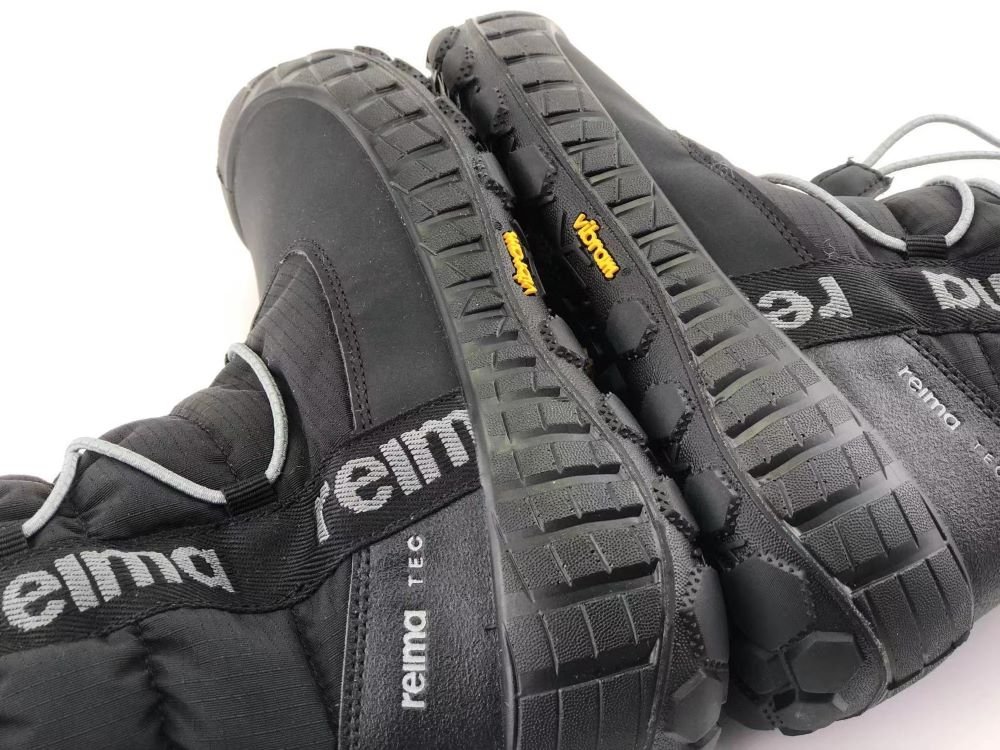 Quality leather shoes may be a substantial investment, but making selections that are carefully researched and thoughtfully selected will result in a higher quality product that will last.
It is important to not take shortcuts when selecting leather – be sure to look for weak leather and properly glued seams.
Additionally, looking for loose threads, uneven soles, and comfortable insoles can help determine if the shoe is of quality or not.
Taking these tips into account when selecting shoes can ensure both parents and children are satisfied with their purchase, as well as ensure you get the most bang for your buck.
By following these steps when selecting shoes, you can put your mind at ease knowing that you have made an informed choice and have purchased high-quality shoes that will last a lifetime.